In the video details of a video you can change the title, add a description, use a trailer, upload a poster image, choose categories and create an ID.
You can access the video details by clicking on the video in MEDIA - VOD ITEMS and then scrolling down. This is what the section looks like: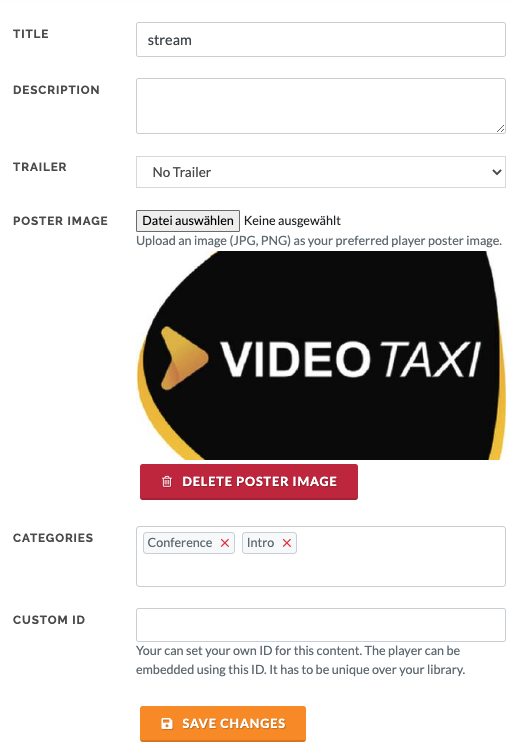 The description is visible in your VOD elements and in media libraries.
The trailer is a kind of teaser, because it runs in the media library before you play the video. If you embed a video on an external website, only the cover image and not the trailer is shown.
The poster image presents the video in listings, like the VOD elements or media libraries. You can upload your very own title image by clicking "Choose file". If you haven't uploaded your own title image yet, the first frame of the video will automatically act as the title image.
Categories allow you to organize videos so that your search is easier. They are also important for media libraries. Learn how to add new categories here.
A Custom ID allows for or facilitates automatic embedding of videos on a website. Here you can learn more about it.