Categories serve as a kind of playlist or sub-tab in your media library. They are essential for creating a media library.
Go to MEDIA - MEDIA CATEGORIES. Here you can edit existing categories and add new ones. You can do the latter by typing in the desired category name on the right side and then clicking on "Create category".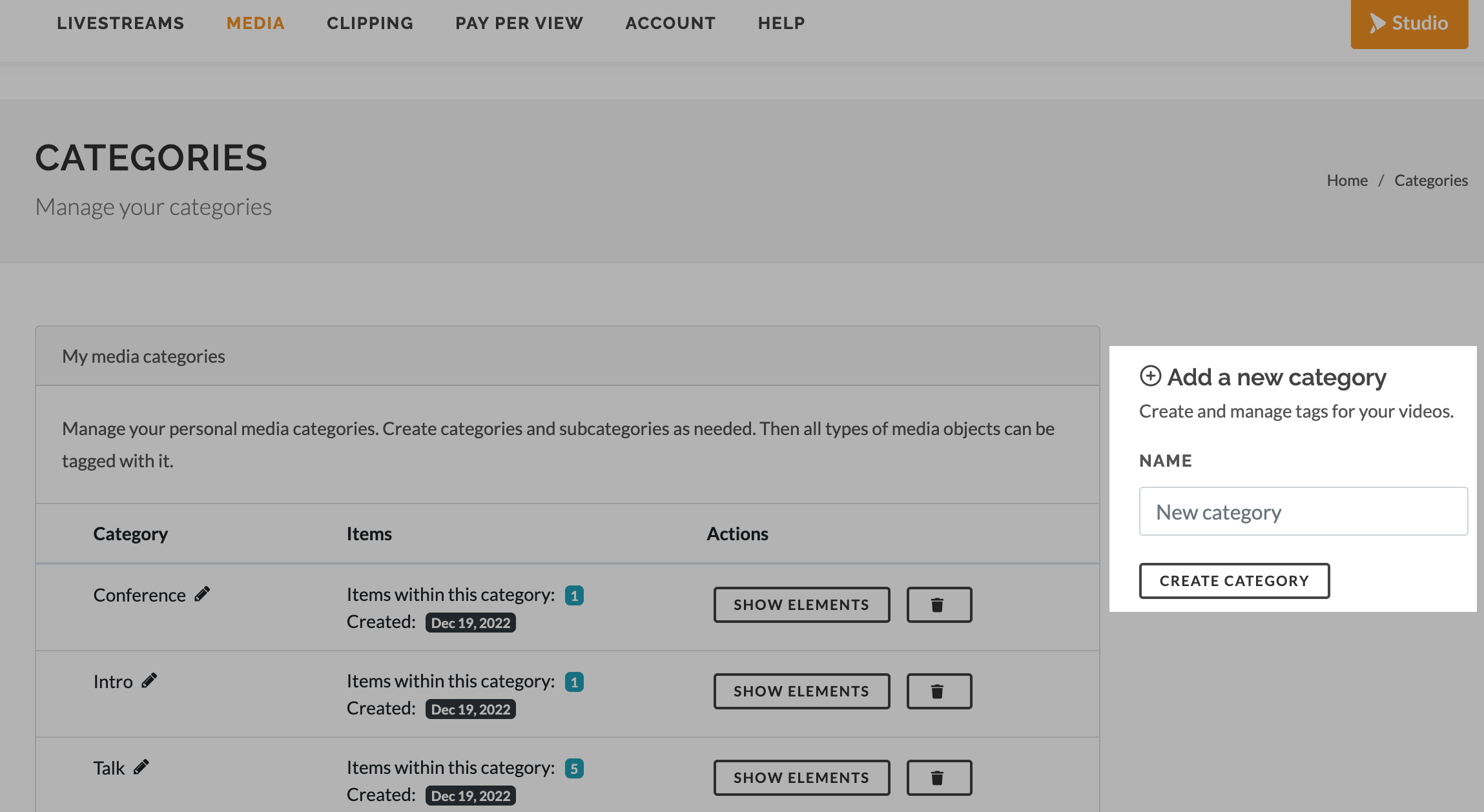 In the middle you can edit the category, rename it, look at its elements or delete it if you no longer like it.
Here you learn how to fill your categories with content.
Alternatively, this video takes you through the process (it is in german but has english subtitles):