If you click on a video in MEDIA and scroll down, you will get to the statistics of the video. Here you can see how many views the video has, how much bandwidth it has used, and how many people have watched the video at what time.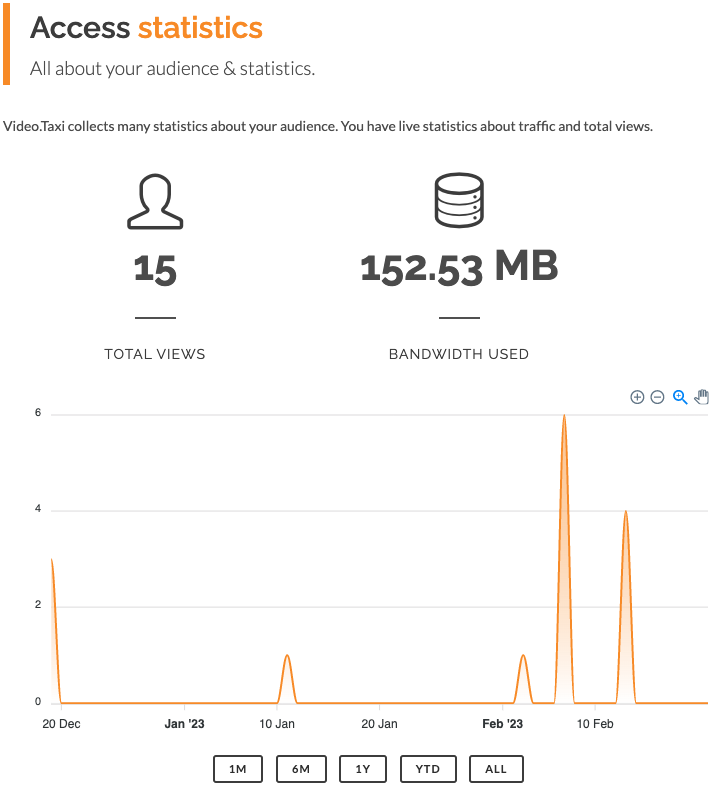 Clicking on one of the five black-framed boxes at the bottom changes the display period for the clicks. With "+" & "-" in the upper right corner, you can zoom in and out to analyze the clicks exactly to the second or keep an overall view.
Under ACCOUNT - STATISTICS BOARD you can get an overview of the performance of all your videos. Learn more about it here.