To create a livestream, first log into Video.Taxi.
Then open the LIVESTREAMS menu and click on "Add a Live Stream".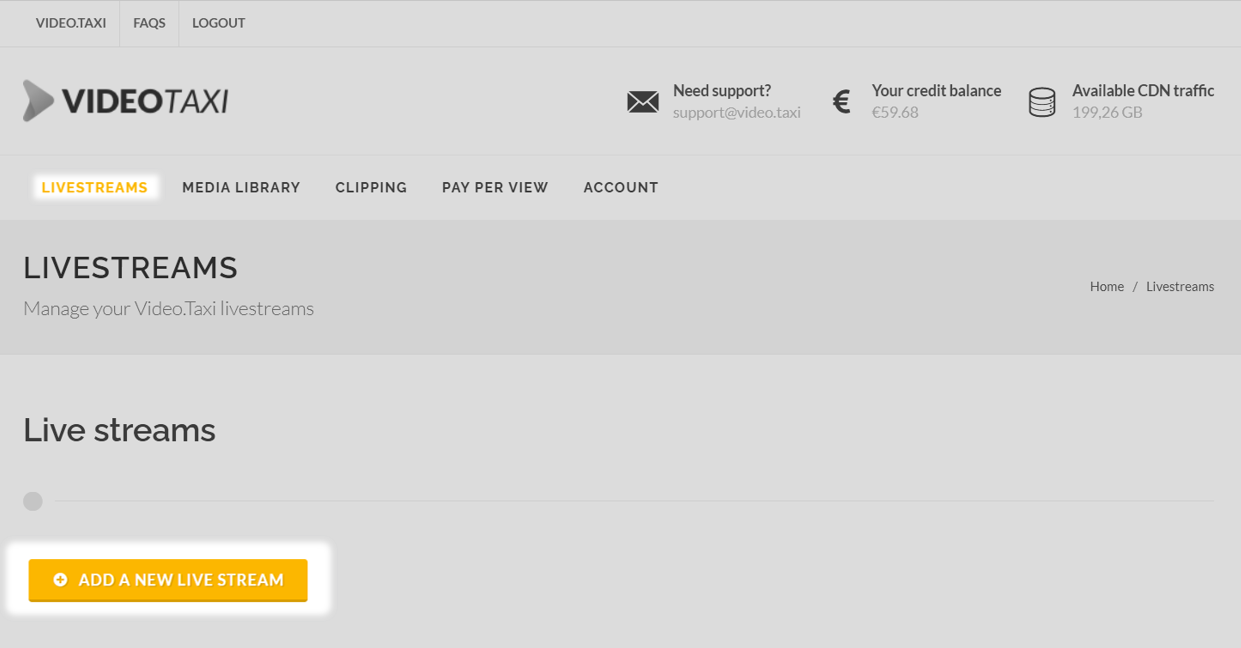 After that, you will be asked to select the five tabs Content, Settings, Outputs, Extras and Conclusion
to choose configurations.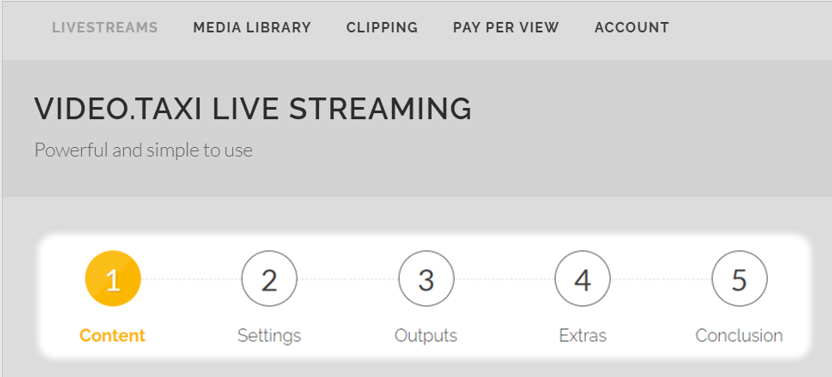 Don't worry! The individual steps are well explained and kept brief. There is nothing you can "break".
If you get stuck at one point, you ask for help in our help center, or by e-mail or phone from our support.