In the second step of the livestream creation, you set the maximum number of viewers you expect, how long the stream should last and in which quality it will be broadcast.

First, you specify how many viewers you expect. By default, this number serves as the viewer limit, so if you specify 1000 viewers, for example, only 1000 can watch the stream at the same time. If you don't want to set a viewer limit or realize after creating the livestream that you expect more viewers than specified, please contact our sales team sales@video.taxi.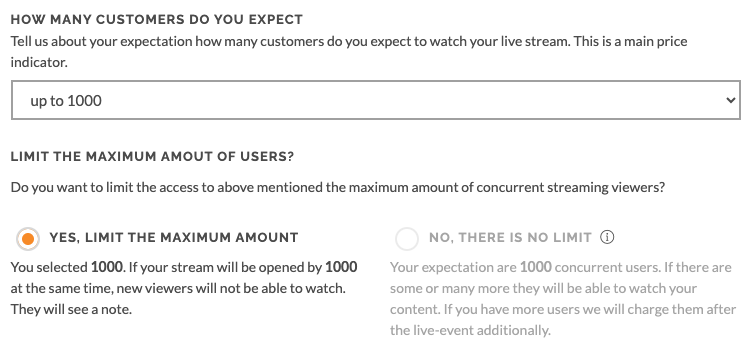 Now you specify how long the livestream should run. Plan half an hour longer, if the event should last longer.

Finally, you select the picture quality with which your viewers can play the stream. You can choose between SD, HD, FULL HD, 2K or 4K resolution.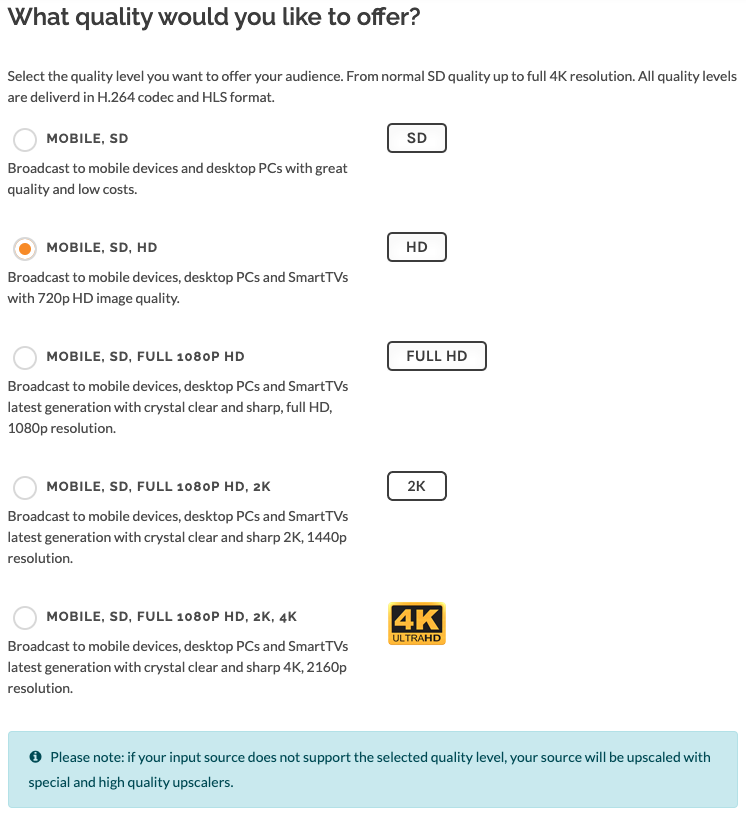 When you are done with Step 2, it is time for Step 3: Outputs.