Video descriptions are a good way to give media library users a little insight into what the video is about.
To create a video description, go to the video details of the respective video via MEDIA - VOD elements, there you will find the "Description" tab. You have 1500 characters to describe your content as you like. You can also implement links using HTML code as you can see here: "<a href="https://www.examplewebsite" target="_blank">"Linktext"</a>". The "examplewebsite" should be your internetadress and the "Linktext" should be the text of the link in the description. Alternatively, you can have an HTML link automatically created by an HTML link generator or ChatGPT and insert it here.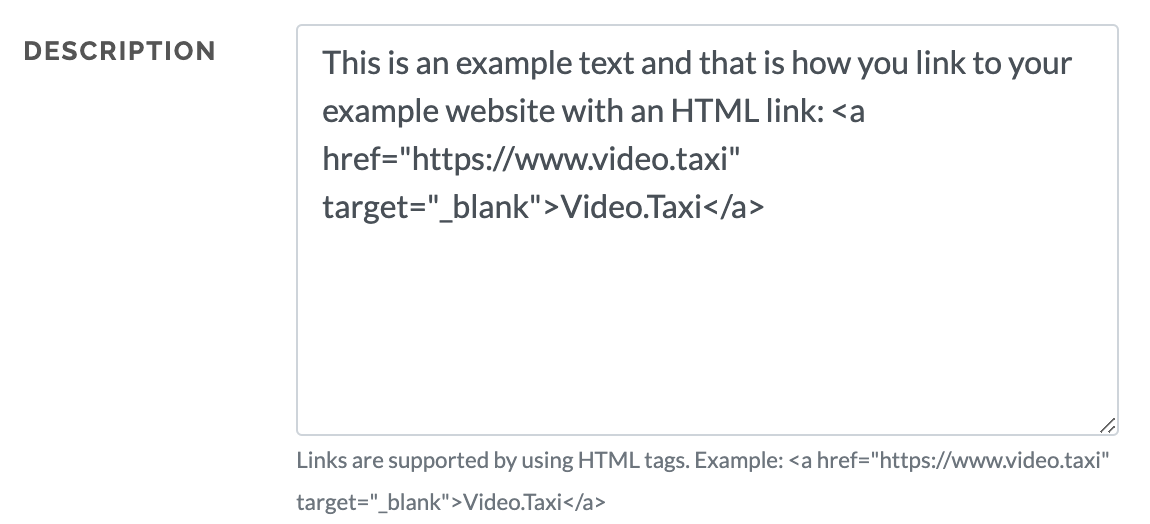 When you press "Save Changes" the description becomes visible on clicked on videos in the media library.