If you want to monetize your content via a third-party system or give the codes away, you have the possibility to create and download access codes. Create a new product in Pay per View with the name, validity, and final price of 0.00. Save. Now scroll down and a new area "Access codes" will appear.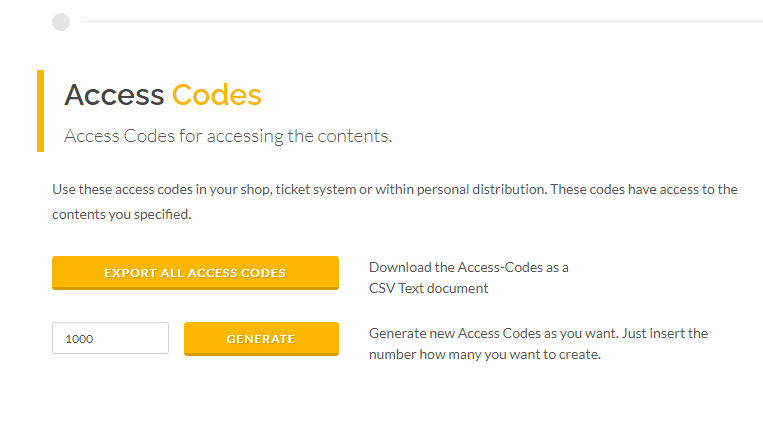 Now select the number of codes you need and have them created: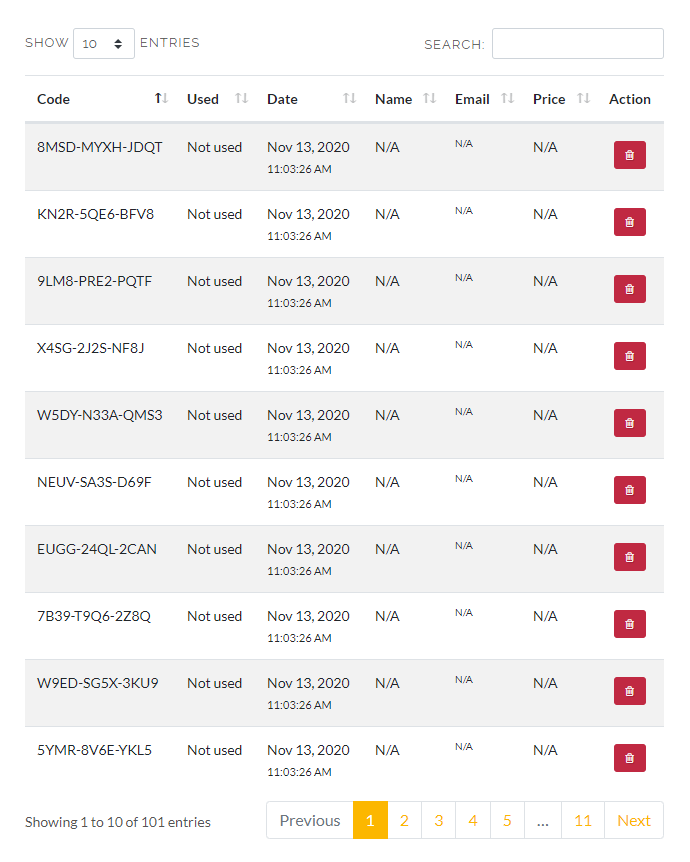 Your generated codes are in format .csv and can be opened and read with Microsoft Excel or LibreOffice.
You can then send them to your customers or import them into your shop or newsletter system. Once the codes are used by your customers, you can see under "Used" when the code was redeemed.