You can automatically add subtitles to your content in different languages using the Video.Taxi system or you can add your own.
First, select the video you want to edit in your MEDIA LIBRARY.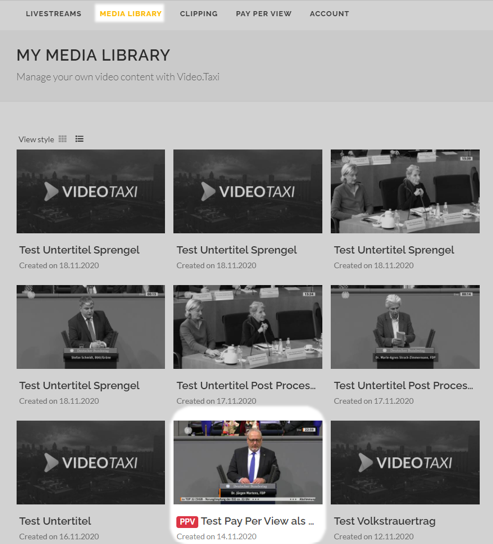 Under the video, you will find the tab SUBTITLES.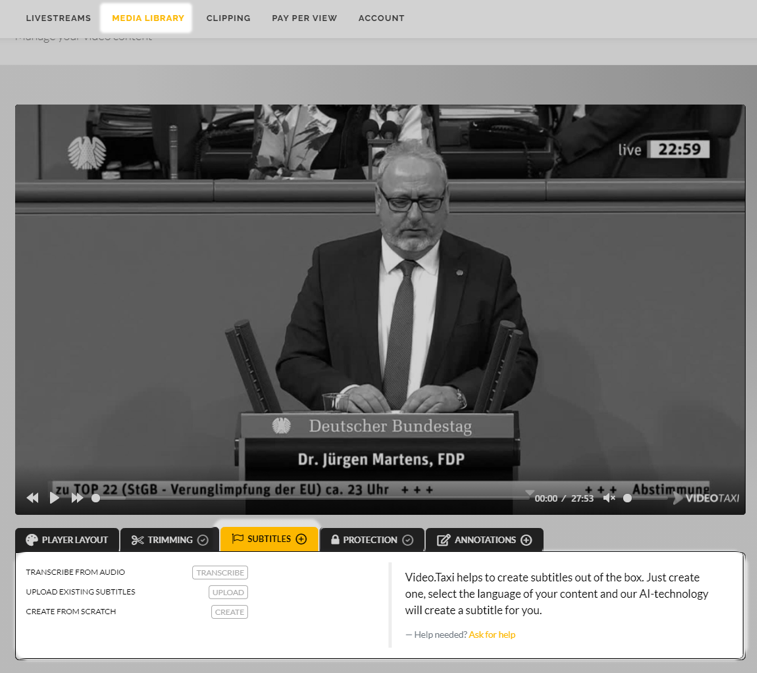 Here, you can choose between 3 options:
TRANSCRIBE FROM AUDIO
Automatically via Video.Taxi
UPLOAD EXISTING SUBTITLES
Use your own subtitle file. The allowed formats are .srt (in the encoding UTF-8) and .vtt

CREATE FROM SCRATCH


Create your own subtitles
You can also use MANAGE to view and edit your subtitles.
(* Video.Taxi offers you a fourth subtitle option, namely 'Automatic Translate', but this function is still in the beta phase and is not yet fully developed (status 11/2020))