To edit your subtitles you can activate the subtitle editor. Open the corresponding video in the Media Library and click on it. The video cockpit-view will appear. Click on "Subtitles".

If there are subtitles you want to edit, click on "manage" and the subtitle editor will open.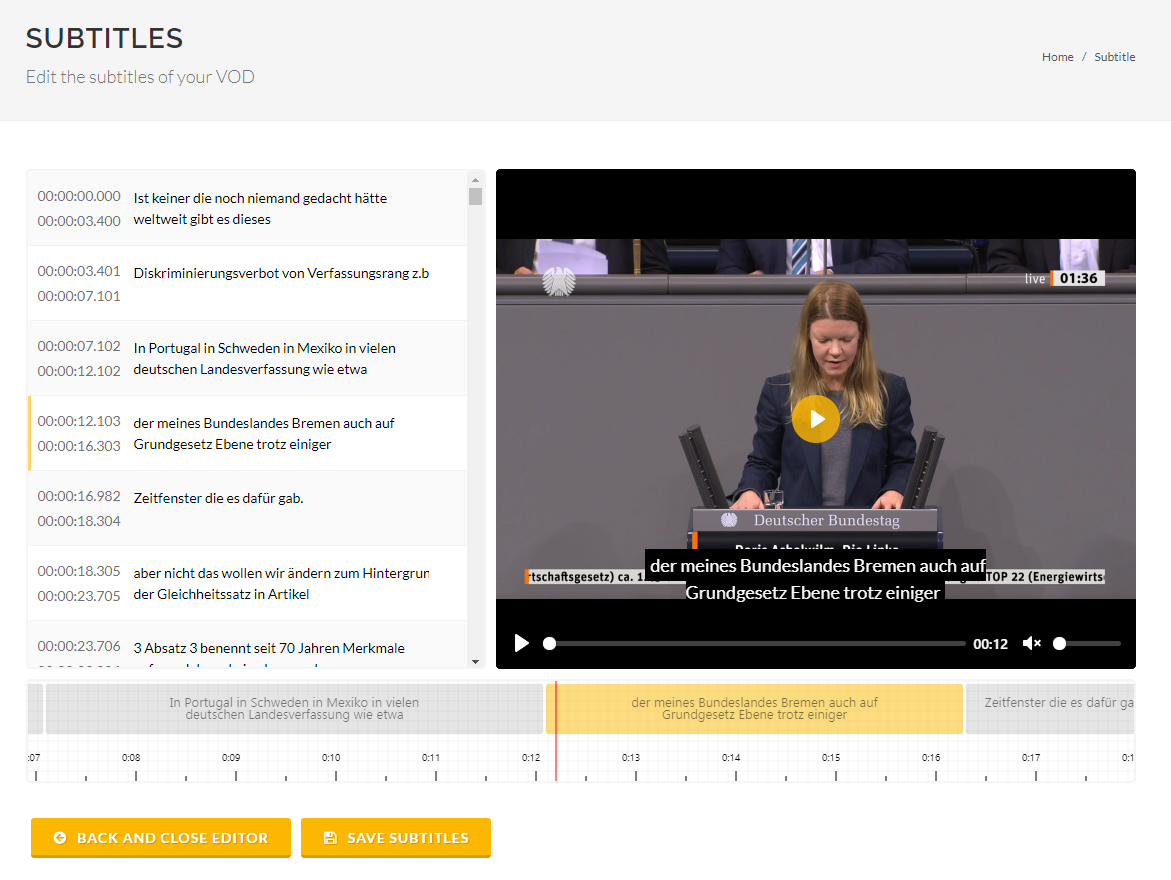 You can edit your text in the text column on the left. On the timeline, you can set the start and end time by drag&drop. Do not forget to save your work while editing. When you have finished editing, you can also export the subtitles.