For your livestream, you can set up in advance that what is said is automatically displayed as subtitles. This makes your livestream more accessible to the hearing impaired and allows people without audio to hear the content.
To enable automatic subtitles in your livestream, first create a new livestream by pressing "Add a livestream" via LIVESTREAMS. In the fourth step of the creation process "Extras" you now click on the live subtitle box.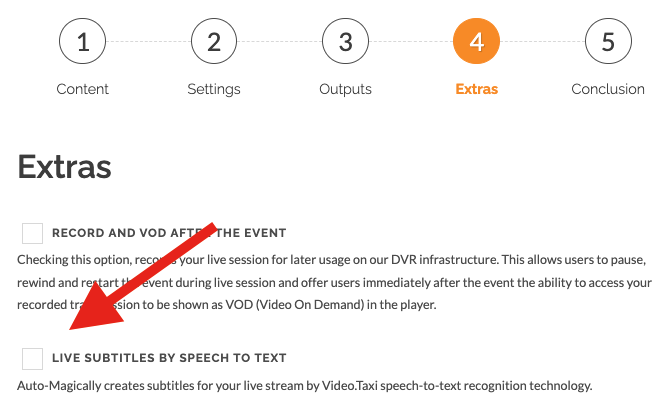 You now select which language will be spoken during the stream and then you are ready to go. You can find out what you need to know about the advanced settings here.
What the live subtitle editor is all about, you can find out here.
And here you can find out what benefits a vocabulary might hold.