In the login area of your Video.Taxi account under the tab ACCOUNT you will find the sub-tab
STATISTICS BOARD.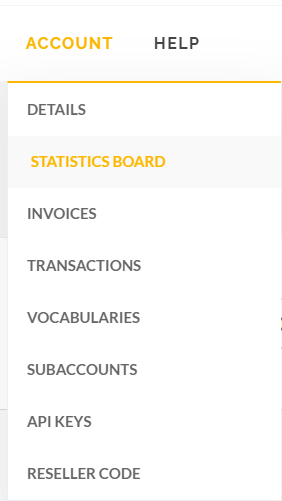 Here you will find insights into your personal statistics.
These include:
- Your views in total
- Consumed traffic
- Your TOP 30 viewed videos on demand
... and much more!