With AI-supported speech recognition, you can automatically generate subtitles and speech transcripts for audio files, just as you can for videos.
To do this, go to the desired content in MEDIA and click on the "Subtitles" tab in the Cockpit player. Here you click on "Transcribe from Audio".

In the next step, you select which language is spoken in the audio file. Additionally, you can select a previously created Vocabulary to improve the recognition. You can also activate the "speaker recognition", more about that in this article. Below that are the advanced settings, if you don't have any specific requirements for your subtitles, you can just ignore them and click on

.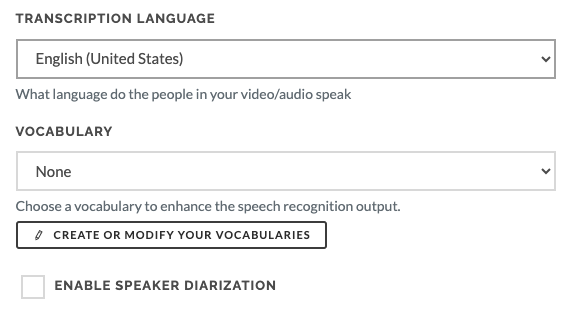 After a short editing time, the following area appears under the "Subtitles" tab, where you click on "Manage":

This will take you to the subtitle editing area where you can customize and download your subtitles. On the left side you'll see the generated subtitles, which you can correct or modify. Below that is a timeline where you can drag the subtitles back and forth to adjust the display duration and timing. On the right side you can see how the subtitles will finally be displayed in the player.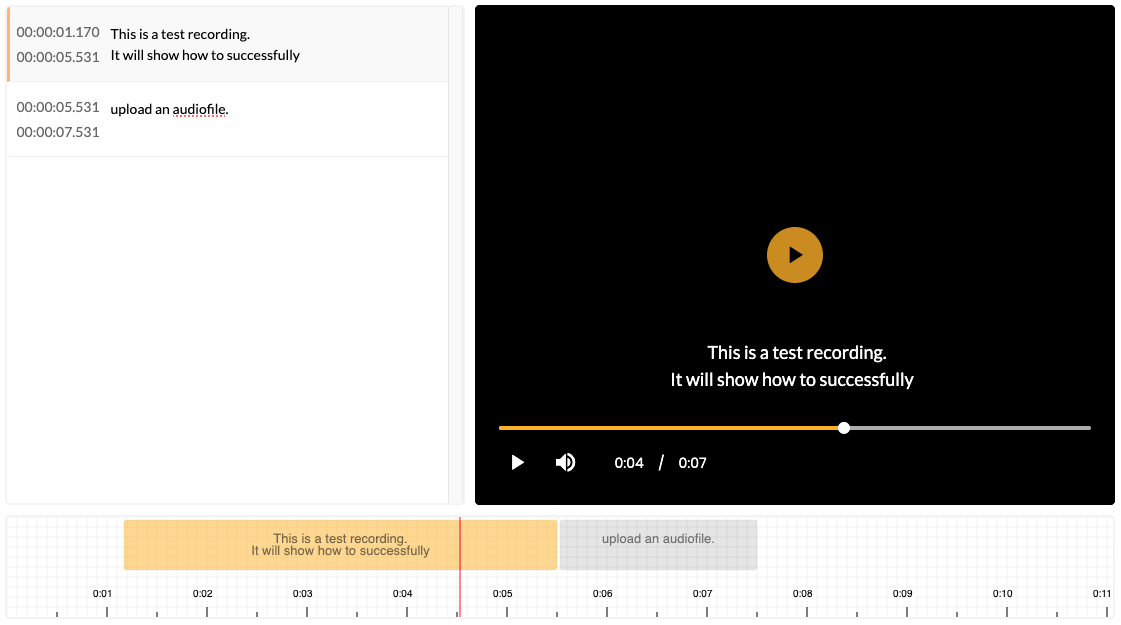 Under this interface you can download the subtitles in the "Toolbox" in different file formats, replace them or delete them. If you download them as a txt file, you will get the spoken words in plain text form, i.e. a speech transcript.
To learn how to recognize different speakers in your transcript, click here.