Rewinding and pausing a stream are useful features from a viewer's perspective, as they allow you to repeat segments and give you the chance to open the door for the delivery person without missing anything.
To allow your viewers to use these features, you need to enable the recording tab in the fourth step "Extras" when you create the stream. This is important because you can only rewind if something is recorded. By the way, you can find the full recording of your stream under Media.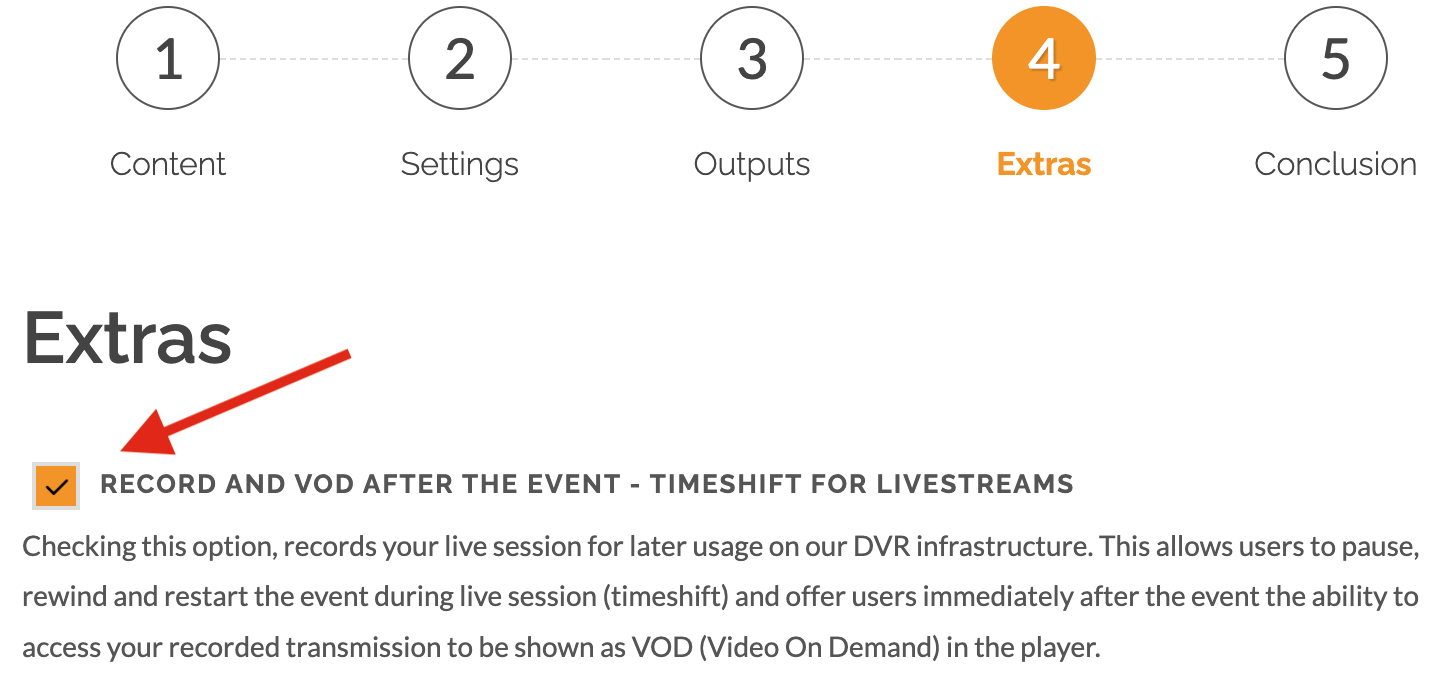 During the live stream, the viewer can now rewind in the player interface using the arrow keys or by moving the play bar as desired. Pausing and resuming is done with the space bar or via the stop/start symbol on the left side of the player. With the

button you jump directly to the live action.