Themes and banners offer you the possibility to customize the design of your studio.
Both categories can be found on the right side of the studio's ribbon: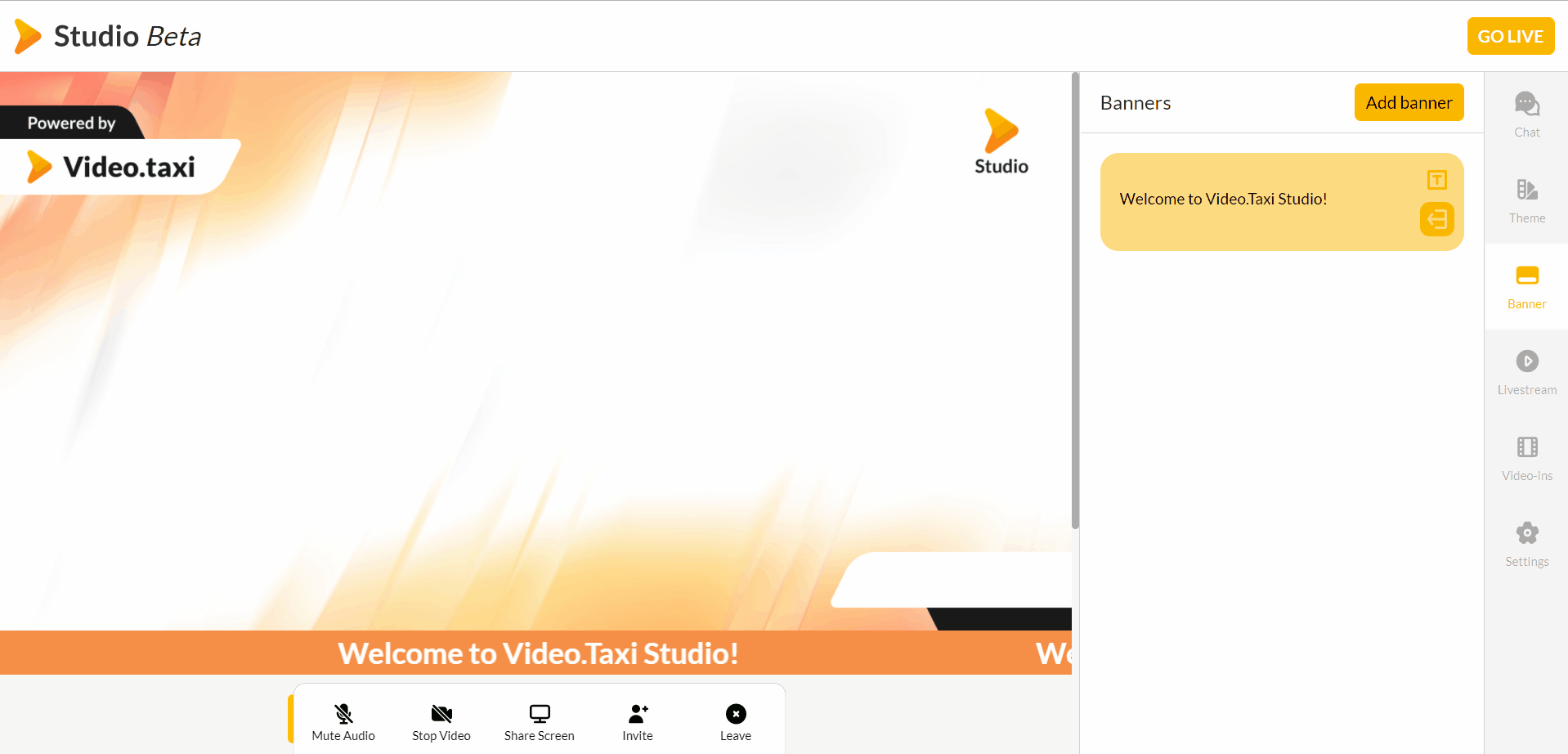 In the Themes category you can customize your studio with overlays, background images and logos or even banners according to your wishes. You can save these customizations in individual presets, so that you always have the right design for different occasions. Click on the linked Helpcenter posts or go directly to the Themes section to learn more.
Banners are another way to customize your studio. You can either display them statically, or dynamically as scrolling text.