Video.Taxi makes it very easy for you to stream a Zoom meeting live. In order for everything to function properly, you should test several times beforehand. Livestreaming with Video.Taxi to a maximum of 25 simultaneous users with a maximum length of 2 hours is always free.
To be able to stream live with Zoom, you need the Zoom Webinar license.
The steps:
1. Create a livestream at Video.Taxi
2. Create a meeting at Zoom and start it. Click on the three dots at the bottom right and click on "Live on Custom Livestreaming Service".

3. A new page will open. Now enter the RTMP link and the streamkey you received from Video.Taxi. On the livestreaming page URL enter https://www.video.taxi.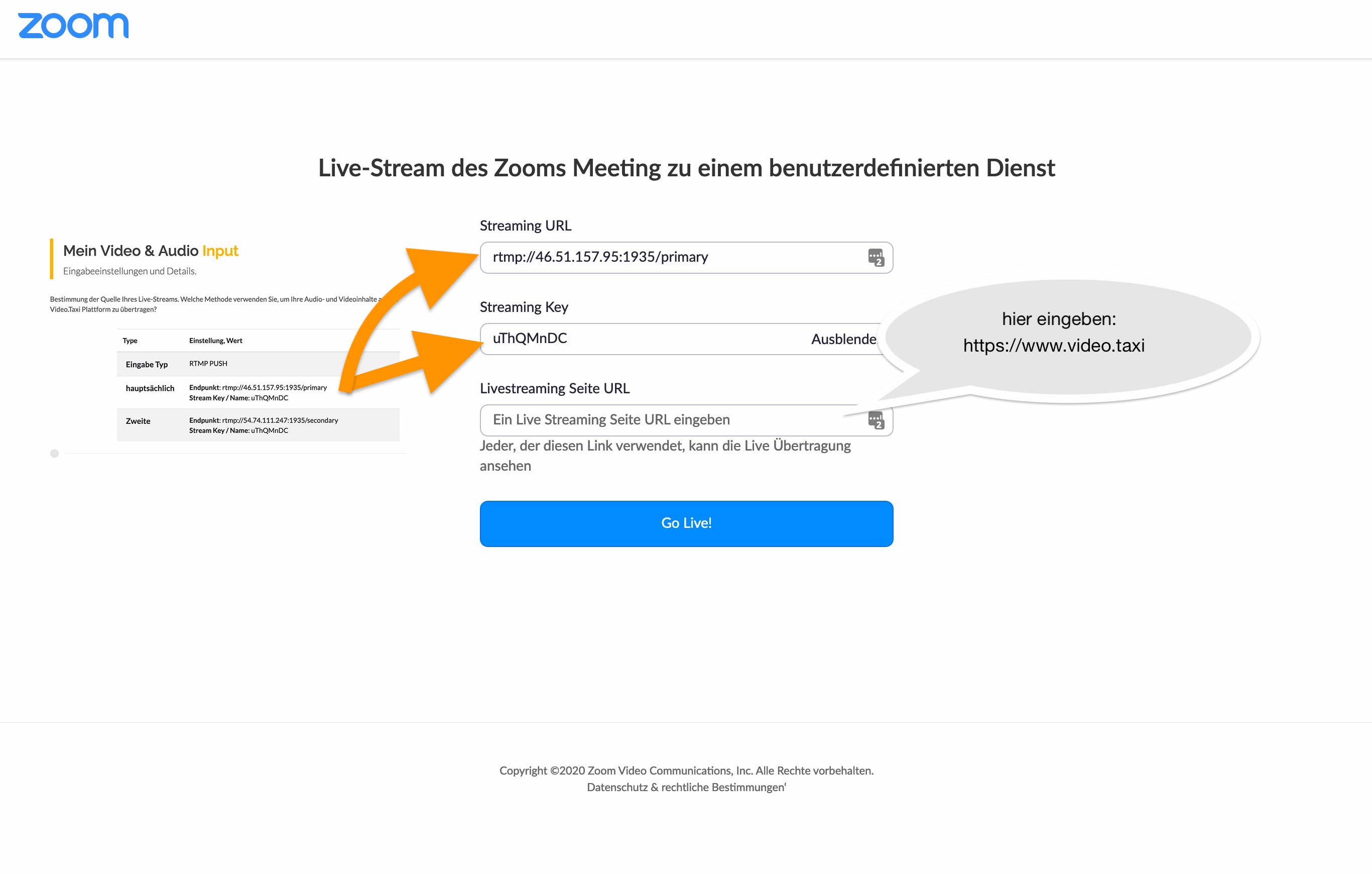 Click on Go Live! - Wait about half a minute, then your zoom session should appear as a livestream in the Video Cockpit.
Note: You can stream this stream to up to ten other destinations (e.g. YouTube, Facebook, Twitter accounts, and RTMP destinations). You can find out how this works here Livestreaming to other social media accounts and RTMP servers