Open the PAY PER VIEW tab in your login area.
Then go to the details of the respective transfer.

Under "Configure the purchase email" you will be shown which values can be filled in with individual contents/addresses: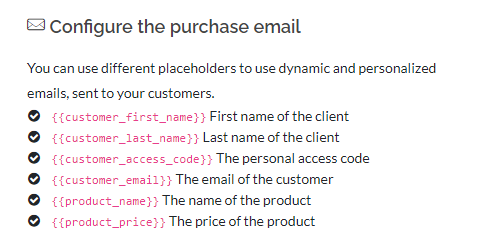 You can find these values either in the HTML CODER OF THE EMAIL or CLEAN TEXT OF YOUR EMAIL.
There you can replace them by deleting the text template (e.g. customer_first_name) including the four curly brackets: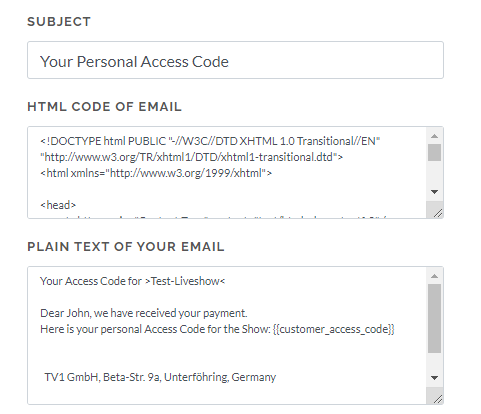 More information about placeholders can be found here.