In order to translate subtitles, a language version of the subtitles must be created first. If you are not familiar with creating subtitles, you can read this article. Click here to find out how to correct subtitles. It is important that your subtitles do not contain any errors, as they reduce the translation quality.
To translate the subtitles, go to Subtitles in the Video Cockpit and click on Translate.

The following window will open: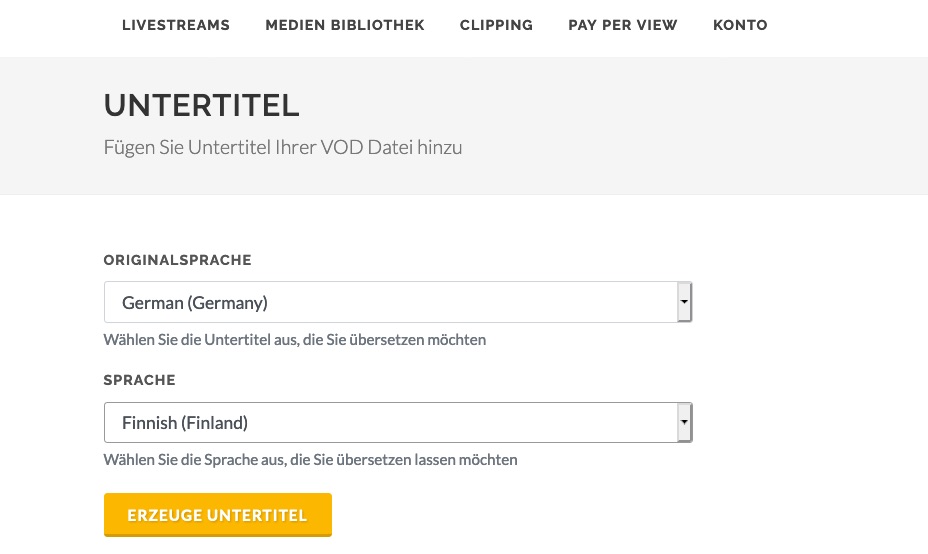 Select the language of your existing subtitles and the target language into which you want to translate. Start the AI-based translation process by clicking on "Create subtitles"
The toolbox opens and a rotating orange circle indicates that the translation is running. Depending on the number of subtitles this process can take from a few to many minutes. By refreshing the page you get an update on the status.

Your subtitles are fully translated when you see the other language (here: Finnish) as the "active" language version.

Now you can also edit, save and export the subtitles by clicking on "manage".
Your viewers activate the existing subtitles in the player by clicking on "CC". They can then set the desired language version in the settings on the right.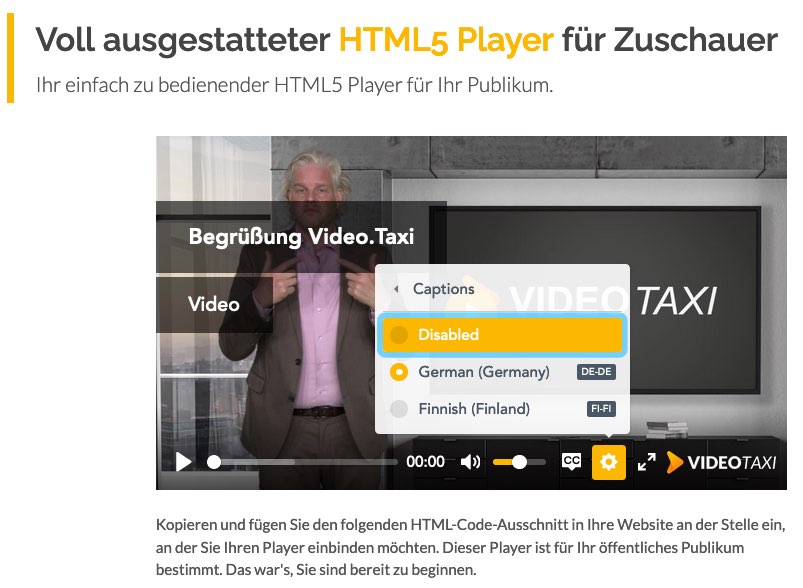 And this is how the subtitles in the player look like for the viewers: