Log into your Video.Taxi account and go to the ACCOUNT category. There you scroll down to "Sub-account". Now click on "Add a new team member".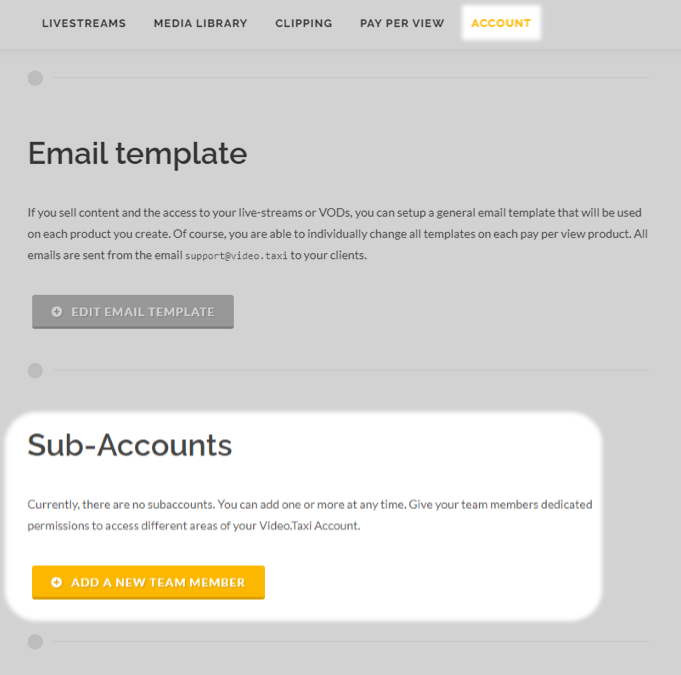 In the next step, you first enter the account data of the sub-account. You can also assign different permissions (none/read/write) to the new team member.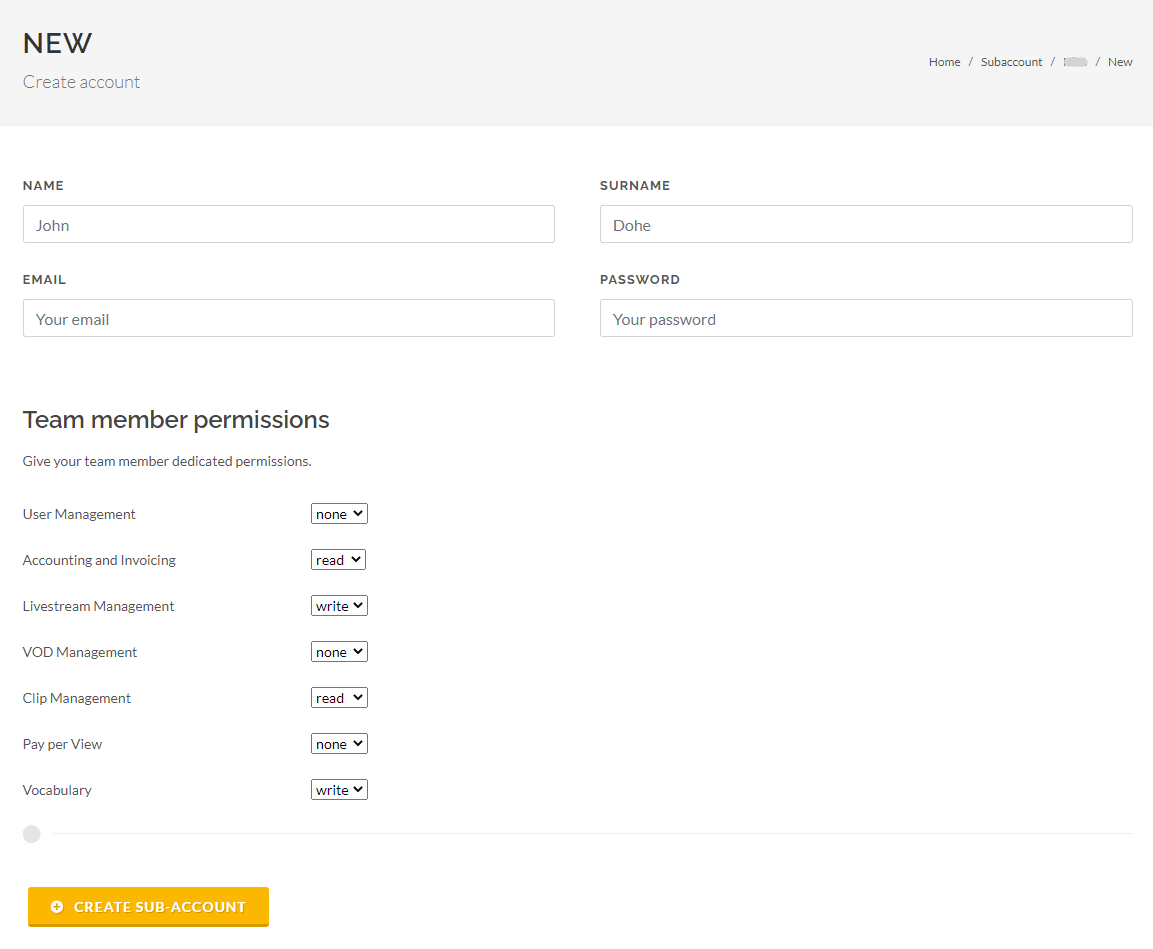 Attention: At the end click on "Create sub-account" so that your entries are saved!
Your new team member will then receive an email invitation from Video.Taxi. However, the password must be taken from the main account.