To make your live content accessible to people who don't speak your language, you can add automatically generated subtitles in up to 20 languages.
To do this, you need to check the box for Live subtitles and then for "Translate subtitles into multiple languages" in the fourth step "Extras" when creating the livestream. Then you can choose from a list of 20 languages and add each one using the button on the right (it is possible to select all 20 languages).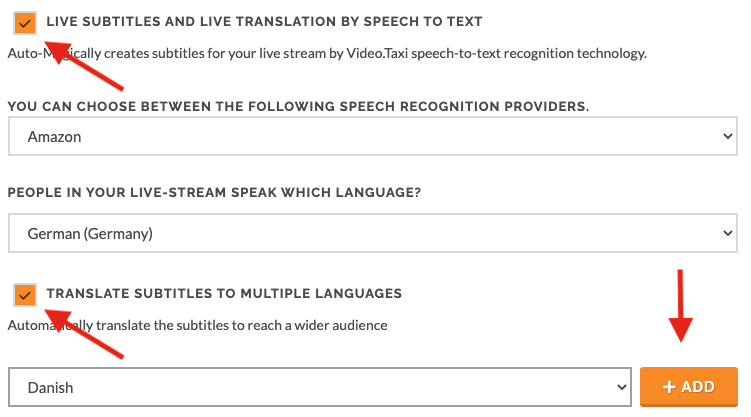 In the player of the started livestream you can now activate the subtitles on the bottom right on the "UT" symbol. Here you will find all the languages that you activated during the creation.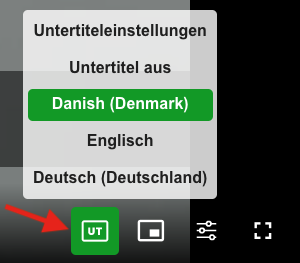 As soon as you have activated the subtitles, they appear with a gray bar in your player. For example, this is what it looks like for Danish: