Video.Taxi Studio is a livestreaming studio in your browser.
You can invite guests, share your screen, and livestream to your website, Facebook, Twitter, YouTube, or other destinations.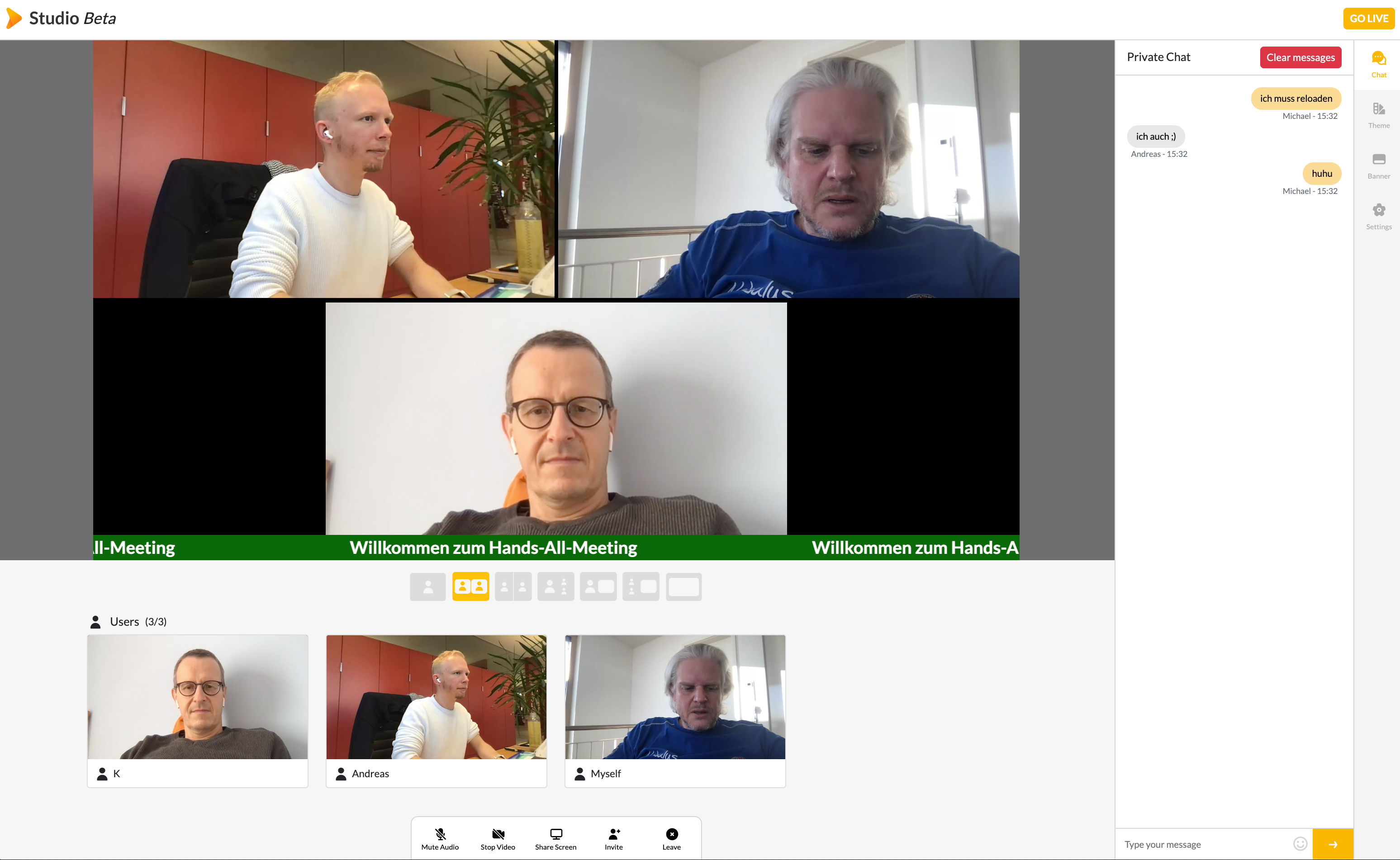 It is integrated within Video.Taxi and thus very easy to use.
It does not require any additional software or hardware.
For optimal use, we recommend the current Chrome, Firefox, Edge or Opera .