After you have enabled automated subtitles in your livestream, you can make some customizations via the advanced settings.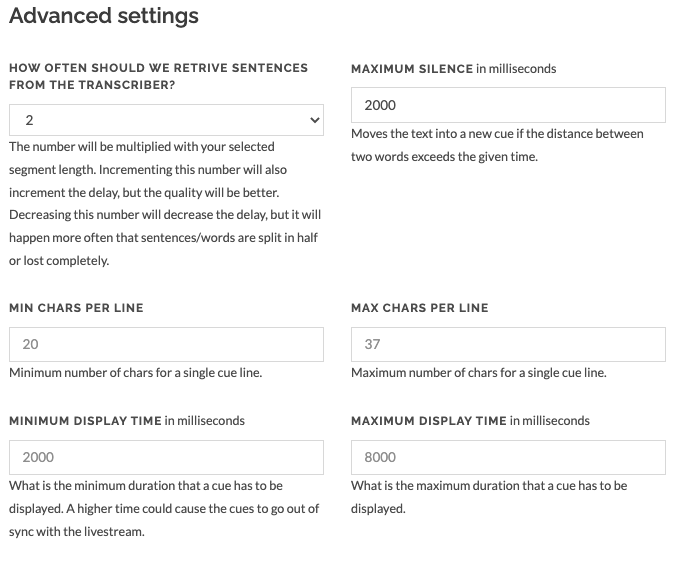 With the first setting, you adjust how often the input runs through the engine. The more runs, the better the subtitles, but the higher the delay.
The second setting determines the time from which a text is moved to a new queue, if the distance between two words exceeds the specified time. We recommend a value around 2000 milliseconds.
With the third and fourth setting you define the minimum and maximum characters in a row. With this setting you have to see if you prefer to see more or less subtitle text at once, depending on your own preferences.
The same applies to the fifth and sixth settings, which determine the minimum and maximum display time of the subtitles.